Graphical Models Tell Joint Distribution Stories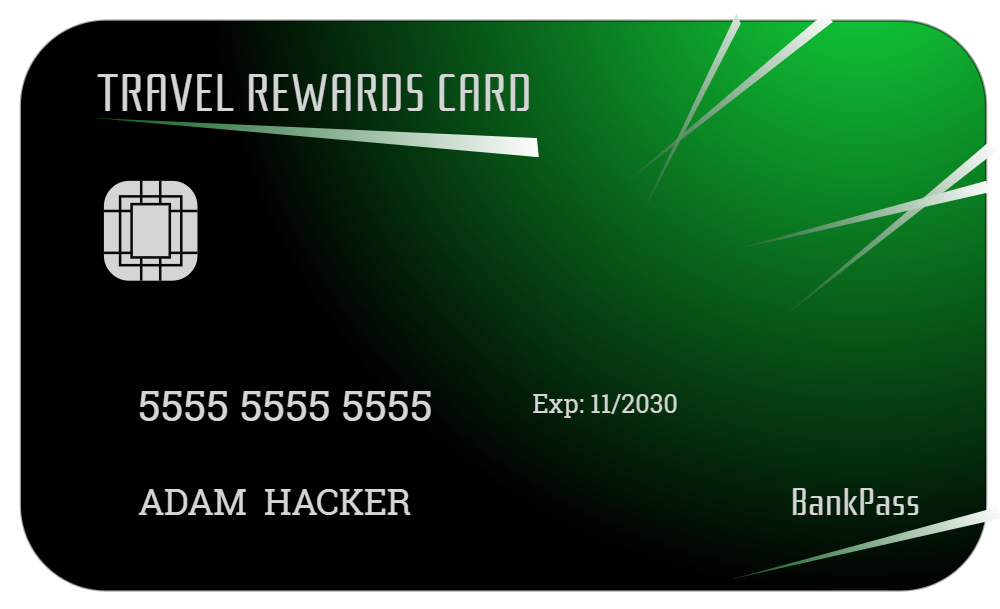 BankPass is an auto financing company that is launching a new credit card, the Travel Rewards Card (TRC). The card is designed for people who love to take adventure vacations like ziplining, kayaking, scuba diving, and the like. To date, BankPass has been randomly selecting a small number of customers to target with a private offer to sign up for the card. They would like to assess the probability that an individual will get a TRC card if exposed to a private marketing offer. Since they are an auto-loan company, they are curious about whether the model of car (e.g. Honda Accord, Toyota 4Runner, Ford F-150, etc.) being financed influences a customer's willingness to sign up for the credit card. The logic is that people who like adventure travel might also like specific kinds of cars. If it is true that cars are a reflection of their owners, then the company might expand its credit card offerings to take advantage of its car ownership data.
In this chapter, we use the above story to motivate a more rigorous introduction to graphical models. We will discover that graphical models serve as compact representations of joint probability distributions. In future chapters, we use these representations to help us intelligently digest data and refine our understanding of the world we do business in.
For illustration purposes, let's assume the above story reflects a strategy where BankPass is seeking to market credit card offerings to its auto-loan customers by aligning card benefits (e.g. travel) to a customer's preferences. Since customer preferences are largely unknown, BankPass is curious as to whether the type of car a person owns can reveal some latent personality traits which can be used to target the right customers with the right cards. In other words, can BankPass leverage its data advantage of knowing what car people own into an advantage in creating win-win credit card offerings?
Iterating Through Graphical Models
This section's intent is to give the reader permission to be wrong. It's okay to not draw a perfect model when you are first attacking a problem.7 All models are wrong, some are useful. -George Box When working through the BAW with business stakeholders, you want to iterate through many models. Each model will be informed by both stakeholder feedback and your own discoveries about how you map the real-world into the computational world.
Exercises
Graphical models are compact ways of recovering joint distributions. For example, take the following graph in Figure 12.6.
To factor the joint distribution, \(P(X,Y,Z)\), one would write \(P(X,Y,Z) = P(X) * P(Y) * P(Y|Z)\).
Exercise 12.1 Write out the expression for the joint distribution implied by Figure 12.7
Exercise 12.2 Write out the expression for the joint distribution implied by Figure 12.8